Hey there! Want to be VIP?
Sign up for Ariebea's newsletter to learn more about upcoming sales and what's new in the shop! You may also receive extra freebie codes to redeem in your orders and free digital downloads!
Planner buddies?
Looking for planner inspiration or want to plan along with a friend? Ariebea's YouTube channel has hundreds of videos to binge watch!
Instagram
Follow @ariebea on IG for instant updates, exclusive sneaks of new releases and more!
Worldwide shipping
All of our hand drawn stickers & statonery ship worldwide with flat rate & tracked shipping options!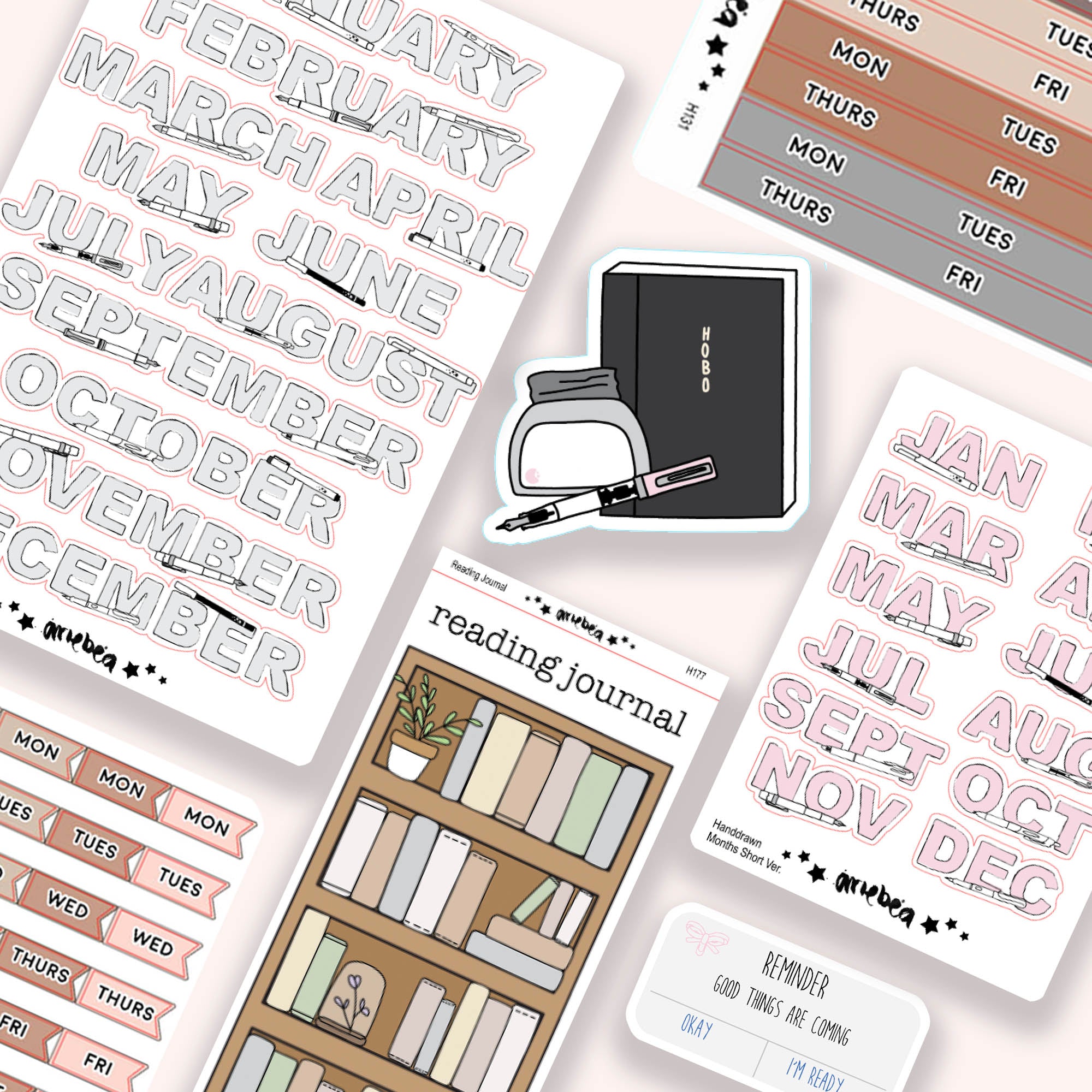 New Releases
Albums
Cherry Blossom Collection
Books Are Magic Collection
Shop Simple Life
inspired by nature & daily life
Last Chance
Retiring styles up to 40% off!
Click to see some of my top YouTube videos! Don't forget to like and subscribe for more planner inspiration!
🌸Yay! Planner friends🌸
Shop Ferris Wheel Press
Redeem one free Ferris Wheel Press Charger set of your choice with your order.
Use the code ARIE at checkout!
Shop now
❤️Ana Jolene❤️
Check out Ana's shop for planner stickers & digital printables! We have done collabs including full page stickers & travelers notebook printable inserts!
You can use the code ARIEBEA10 for an extra 10% off your order plus my exclusive sticker freebie!
Shop now
🐱HelloPaperCat🐱
Use the code ARIE15 for 15% off your order PLUS get my extra special freebie!
Shop now